You will get one 18-hole round of golf at each of the eight featured courses! Just take this card with you, present it to the pro, punch and play!
You will get a punch card for The Fairways, TrailHead, The Links & Prairie Falls Golf Courses. You will get vouchers for the 4 city courses, Esmeralda, Downriver, Qualchan and Indian Canyon.
*Please Note: Restrictions Apply, See Below*
Restrictions:
Cart Not Included
Multiple Rounds Cannot be Redeemed at the Same Course
One Card May Be Redeemed Per Foursome/Tee Time
Based on Available Tee Times
More than one card per tee time may be used at The Fairways after 12 noon Friday - Sunday.
Expires on October 1st, 2018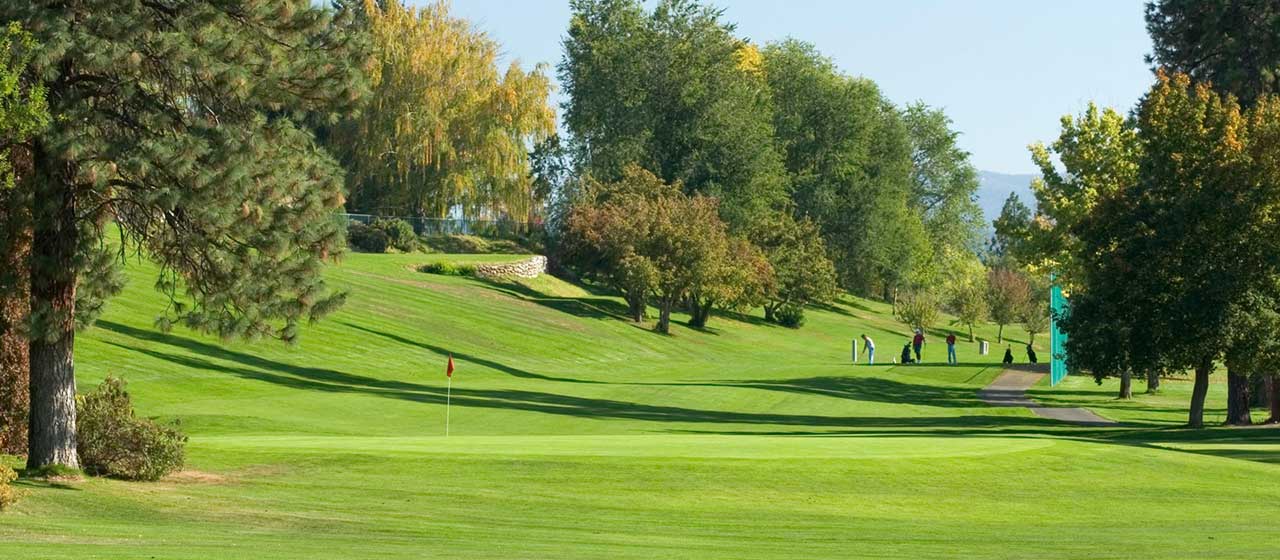 Spokane's oldest golf course and a favorite is nestled in tall pines along the Spokane River and
Riverside State Park. Gently rolling terrain and views of the beautiful Spokane River are all part of your golfing experience.
Downriver Golf Course
3225 N Columbia Cir,
Spokane, Washington 99205
Phone: 509-327-5269
Constructed in 1956, Esmeralda is located in Northeast Spokane. Esmeralda offers open space and flat fairways lined with over 2,000 trees. This combination of attributes makes the superbly maintained course an easy one to break 100 on and tough to break par. Esmeralda's layout lends itself to all levels of golfing skills.
Esmeralda Golf Course
3933 E Courtland Ave,
Spokane, Washington 99217
Phone: 509-487-6291
The Fairways Golf Course features an intriguing mix of challenging holes that offer subtle undulations and elevation changes as it meanders through a series of natural wetlands and native grasses. The Fairways' rates are affordable, the people are friendly and a tee time is just a phone call away.
Fairways Golf Course
9810 W Melville Rd,
Cheney, Washington 99004
Phone: 509-747-8418
The Canyon sits atop the west entrance to Spokane, overlooking the city. Indian Canyon requires accuracy from the tee to the green. The site of many major tournaments, Indian Canyon has hosted the U.S.G.A. three times; the Canyon offers a very diverse and unique playing environment.
Indian Canyon Golf Course
4304 W West Dr,
Spokane, Washington 99224
Phone: 509-747-5353
The Links Golf Club
A beautiful links golf course in Northwest Idaho. You won't find a more accommodating staff for all your golf needs, from casual play to a championship tournament.
The Links Golf Club
10623 N Chase Rd.
Post Falls, Idaho 83854
Phone: 208-777-7611
Prairie Falls Golf Club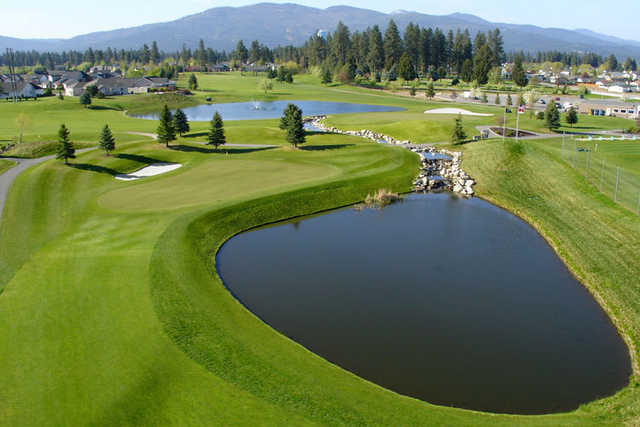 Prairie Falls Golf Club blends the 2 most popular styles of golf courses, Parkland style and Links style, into one exciting 18 hole course. Prairie Falls has seen over 6 million rounds of golf and are Audubon certified in environmental planning, wildlife management, and water conservation. The golf course is open, on average, 300 days a year.
Prairie Falls Golf Club
3200 N Spokane St,
Post Falls, Idaho 83854
Phone: 208-457-0210
The Creek at Qualchan
​Spokane's newest golf course features a creek meandering throughout the course, five ponds, wooded and hilly areas, and holes with open beauty and well-protected greens. Qualchan is located in a very natural setting, and is a sanctuary for many species of birds and wildlife. Qualchan's par 72 and 6,559 yards will give all skill levels a special golf experience.
The Creek at Qualchan Golf Course
301 E Meadowlane Rd,
Spokane, Washington 99224
Phone: 509-448-9317
​Trailhead Golf Course and practice facility is the 9-hole golf course in the city of Liberty Lake. The course is a par 33 with four par 3's, four full length par 4's and one par 5. With four sets of tees to choose from, it is a perfect place for beginning players and challenging enough for the better players.
Trailhead Golf Course
1102 N Liberty Lake Road
Liberty Lake, WA 99019
Phone: 509-928-3484